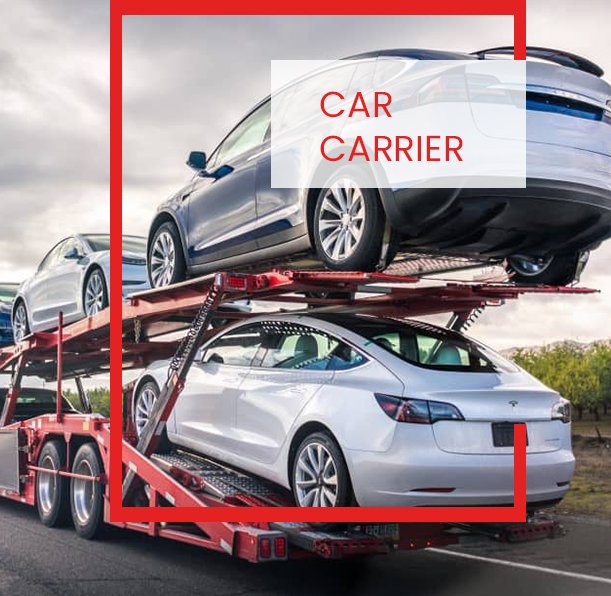 NO.1 CAR CARRIER SERVICES IN KARACHI
Welcome to Ishfaq Movers, your trusted partner for Car Carrier Services in Karachi.
We understand that your vehicle is not just a mode of transportation; it's a valuable asset that deserves the utmost care and protection during relocation.
But our commitment to excellence doesn't stop in Karachi.
Ishfaq Movers boasts an extensive and well-established car carrier network that spans all of Pakistan.
Whether you're moving within the city or relocating to a different province, our vast network ensures that your car can be transported seamlessly and efficiently to any corner of the country.
Our reach extends far and wide, making us the preferred choice for car transportation services throughout Pakistan.
Our unwavering dedication to excellence and customer satisfaction has made us a renowned name in Pakistan's car-moving industry.
With years of experience in the moving and transportation industry, we are committed to ensuring your car reaches its destination safely, securely, and on time.
With Ishfaq Movers, your vehicle is always in capable hands, no matter where your journey takes you.
Why Choose Ishfaq Movers for Car Transportation In Karachi?
Expertise You Can Rely On
Our team at Ishfaq Movers comprises skilled professionals who are well-versed in the art of car transportation.
With extensive experience and knowledge, we have successfully catered to a diverse range of clients, transporting vehicles of various makes and models.
Whether you own a compact car, a luxurious sedan, an SUV, or any other vehicle, you can trust us to handle it with care.
State-of-the-Art Car Carriers
We take immense pride in our state-of-the-art car carriers.
These specialized vehicles are equipped with advanced technology and safety features to ensure the utmost protection for your vehicle during transit.
Our carriers are designed to shield your car from road debris, adverse weather conditions, and any other potential hazards that could arise during the journey.
A Hassle-Free Process
At Ishfaq Movers, we understand that the process of moving can be overwhelming.
Our goal is to make the car transportation process as seamless and stress-free as possible. 
When you choose us, you can expect a hassle-free experience that includes vehicle pickup, secure loading, transportation, and punctual delivery at your specified destination.
Comprehensive Insurance Coverage
Your peace of mind is of paramount importance to us.
To ensure you feel secure throughout the transportation process, Ishfaq Movers provides comprehensive insurance coverage for all vehicles in our care.
In the unlikely event of any damage during transit, your car is fully protected. Our commitment to transparency and accountability means you're covered every step of the way.
Timely Delivery, Every Time
We understand the value of your time, and we recognize the significance of on-time delivery.
Our dedicated team is committed to ensuring that your vehicle reaches its destination according to the agreed schedule.
Whether you're relocating or require vehicle transportation for any other reason, you can rely on Ishfaq Movers for timely, dependable service.
Our Car Carrier Services In Karachi Process
1. Booking
Our journey together begins with a simple phone call or by submitting a request for a quote through our website.
Our friendly customer support team is ready to assist you at every stage of the process.
When you reach out to us, we'll provide you with a detailed quote based on your specific needs and requirements.
2. Vehicle Inspection
Before your vehicle embarks on its journey, we conduct a meticulous inspection to document its condition.
This inspection is a crucial step that ensures clarity in case of any unforeseen circumstances during transportation.
Our team of experts carefully examines your car, making note of any existing dents, scratches, or other visible imperfections.
3. Secure Loading
The safety and security of your vehicle during transit are our top priorities.
Our experienced and highly trained team employs industry-standard securement techniques to load your vehicle onto our specialized car carriers.
This process guarantees that your car remains stationary and protected throughout the journey.
4. Transportation
Once your vehicle is securely loaded onto our carrier, it embarks on its journey to its destination.
Our drivers are experienced in handling various road conditions and are well-versed in the intricacies of long-distance transportation.
We ensure that your car is transported using the most efficient and reliable routes, minimizing travel time and ensuring safety.
5. Real-Time Tracking
We understand that staying informed about the status of your vehicle is crucial to your peace of mind.
That's why we offer real-time tracking services.
Throughout the journey, you can monitor the progress of your car, allowing you to plan accordingly for its arrival.
6. Delivery with Care
The culmination of our service is the timely delivery of your vehicle to your specified destination.
Rest assured, your car will be handed over to you in the same condition in which it was picked up.
Our team is dedicated to ensuring a smooth and stress-free handover process.
The Ishfaq Movers Difference
At Ishfaq Movers, we pride ourselves on going the extra mile to exceed your expectations.
We understand that entrusting your vehicle to a transportation service requires confidence and trust. Here's what sets us apart:
1. Dedication to Excellence
We are committed to delivering nothing less than excellence in every aspect of our service. 
From the moment you contact us to the safe delivery of your vehicle, our team is dedicated to providing you with the highest level of professionalism and care.
2. Customer-Centric Approach
Our customers are at the heart of everything we do. We listen to your needs, address your concerns, and tailor our services to meet your specific requirements.
 Your satisfaction is our ultimate goal.
3. Transparent Communication
We believe in transparent communication.
Throughout the transportation process, you'll receive updates, and our customer support team is available to answer any questions or address any concerns you may have.
4. Competitive Pricing
Quality service doesn't have to come at a premium price.
Ishfaq Movers offers competitive pricing without compromising on the quality and safety of our car carrier services.
Contact Us Today
When it comes to car carrier services in Karachi, Ishfaq Movers stands as a beacon of trust, reliability, and excellence.
Let us alleviate the stress of transporting your vehicle, ensuring it arrives at its destination in the best possible condition.
Contact us today for a free quote, and experience the Ishfaq Movers difference firsthand!