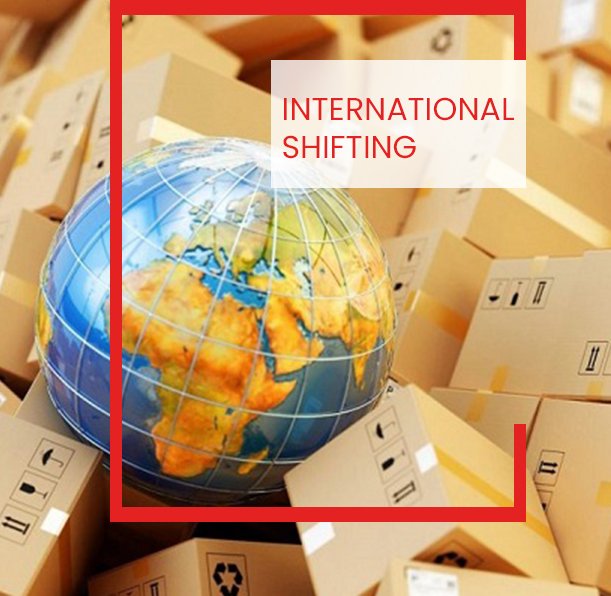 Efficient and Reliable International Movers and Packers in Pakistan: Simplifying Your Global Relocation.
Are you in search of international relocation services in Pakistan? Ishfaq Movers offers comprehensive moving and relocation services from Pakistan to destinations worldwide.
Moving to a new country can be an exciting adventure, but it also comes with its fair share of challenges. From organizing logistics to packing and transportation, international relocations require meticulous planning and execution.
That's where our International Relocation Services in Pakistan comes in. We are a trusted name in the industry, offering reliable and professional moving services to make your transition smooth and hassle-free.
Why Choose Our International Relocation Services?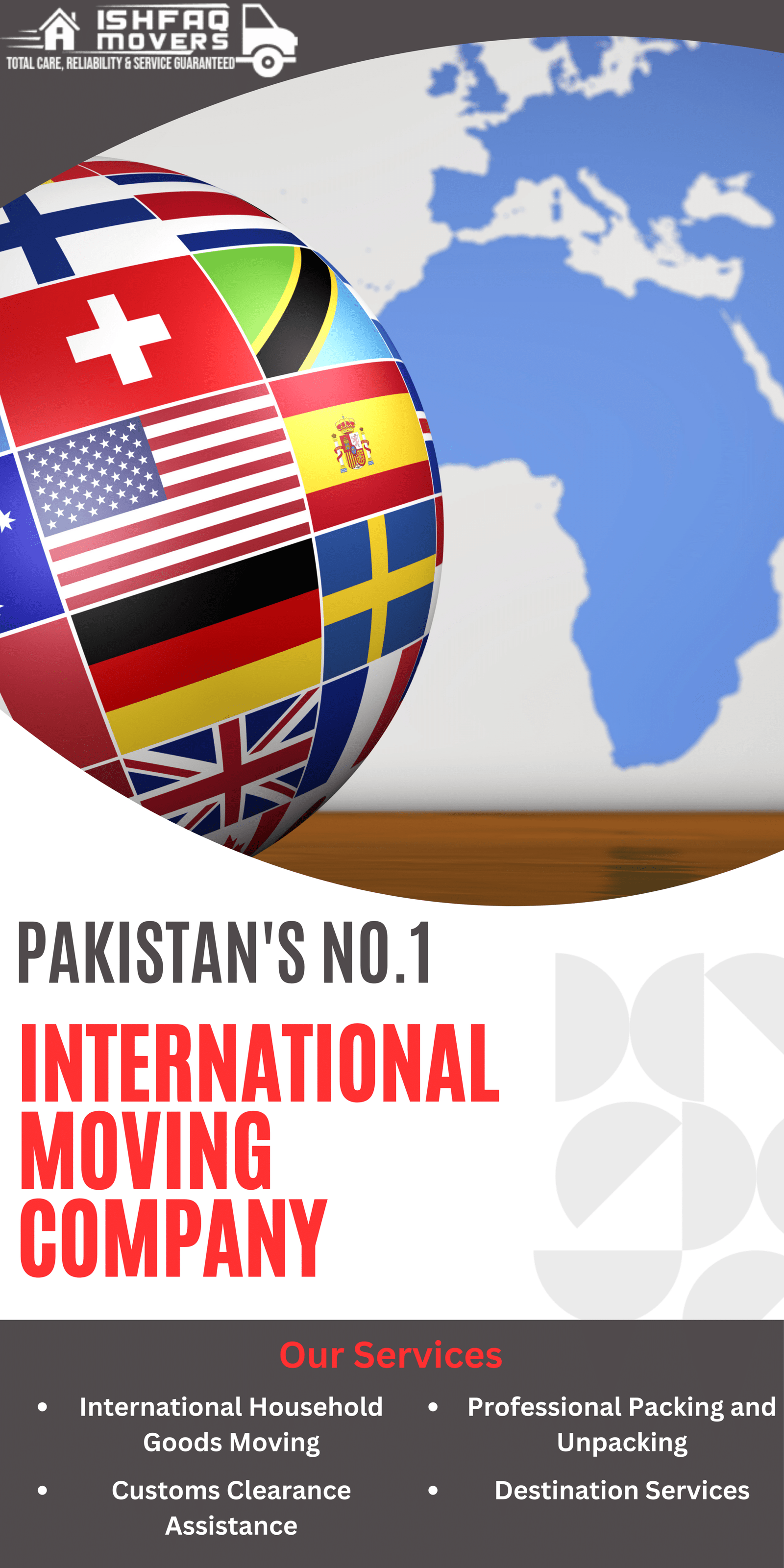 1. Expertise in International Moving:
As one of the leading international relocation services in Pakistan, we have extensive experience and expertise in handling relocations to destinations all around the world.
Whether you're moving abroad for work, education, or personal reasons, our team of professionals is well-equipped to handle the complexities of international moves.
2. Comprehensive Services:
We understand that every relocation is unique, and that's why we offer a wide range of services to cater to your specific needs.
From packing and transportation to customs clearance and unpacking at your destination, our comprehensive solutions ensure a seamless transition from your current home to your new one.
3. Professional Packing and Moving:
Our skilled packers and movers international team is trained to handle all types of items, including fragile and valuable belongings.
We use high-quality packing materials to ensure the safety and security of your possessions during transit.
Our meticulous approach to packing minimizes the risk of damage and breakage, giving you peace of mind throughout the moving process.
4. International Relocation Services Experts:
Moving abroad involves navigating complex regulations and customs requirements.
Our team of international relocation services  is well-versed in the procedures and paperwork involved in international moves.
We take care of all the necessary documentation, including customs forms, import/export permits, and other paperwork, to ensure a smooth and hassle-free experience for you.
5. Door-to-Door Service:
We offer convenient door-to-door service, taking care of every aspect of your move from start to finish.
Our team will pick up your belongings from your current location, handle all the logistics and transportation, and deliver them safely to your new home abroad.
With our reliable and efficient services, you can focus on settling into your new life while we take care of the rest.
6. Trusted Network of Partners:
To ensure the highest level of service quality, we have established a trusted network of partners worldwide.
We work closely with international movers and packers who share our commitment to excellence.
This allows us to provide seamless end-to-end solutions, no matter where your destination may be.
7. Competitive Pricing:
We understand that cost is an important factor when it comes to moving internationally.
That's why we strive to offer competitive pricing without compromising on the quality of our services.
Our transparent pricing structure ensures that you get value for your money, with no hidden fees or surprises along the way.
Our International Moving Process:
Consultation and Assessment:

We begin by scheduling a consultation to understand your specific moving requirements.

Our experts will assess the volume of your belongings, special handling requirements, and any other considerations relevant to your international relocation.

Customized Moving Plan:

Based on the consultation and assessment, we develop a customized moving plan tailored to your needs.

The plan includes details such as packing methods, transportation options, and any additional services required.

Professional Packing:

Our skilled packers use high-quality packing materials to ensure the safe and secure transportation of your belongings.

Fragile items are given special attention, with appropriate padding and wrapping to protect them during transit.

Documentation and Customs:

Our team guides you through the documentation process, including customs forms and import/export permits.

We assist in completing all necessary paperwork accurately and efficiently to ensure compliance with international regulations.

Transportation and Logistics:

We arrange for the most suitable mode of transportation based on your destination and specific requirements.

Our logistics team handles the coordination of shipping, including booking containers, arranging for air freight, or other transportation methods.

Tracking and Updates:

Throughout the moving process, we provide regular updates on the status and location of your shipment.

You can track your belongings in real-time to stay informed and ease any concerns about the progress of your move.

Customs Clearance and Delivery:

Our team manages the customs clearance process, ensuring that your belongings meet all legal requirements at the destination country.

Once customs clearance is obtained, we arrange for the safe delivery of your belongings to your new home abroad.

Unpacking and Settling In:

Upon arrival, our team assists with unpacking and placing your belongings in the desired locations in your new home.

We ensure that all packaging materials are removed, leaving you with a clean and organized living space to start your new chapter.

Post-Move Assistance:

We offer post-move assistance to address any concerns or additional requirements you may have.

Our dedicated customer support team is available to assist you with any queries or issues that may arise after your international move.

Customer Satisfaction:

Customer satisfaction is our top priority. We strive to exceed your expectations and provide a seamless and stress-free moving experience.

We value your feedback and use it to continuously improve our services and processes.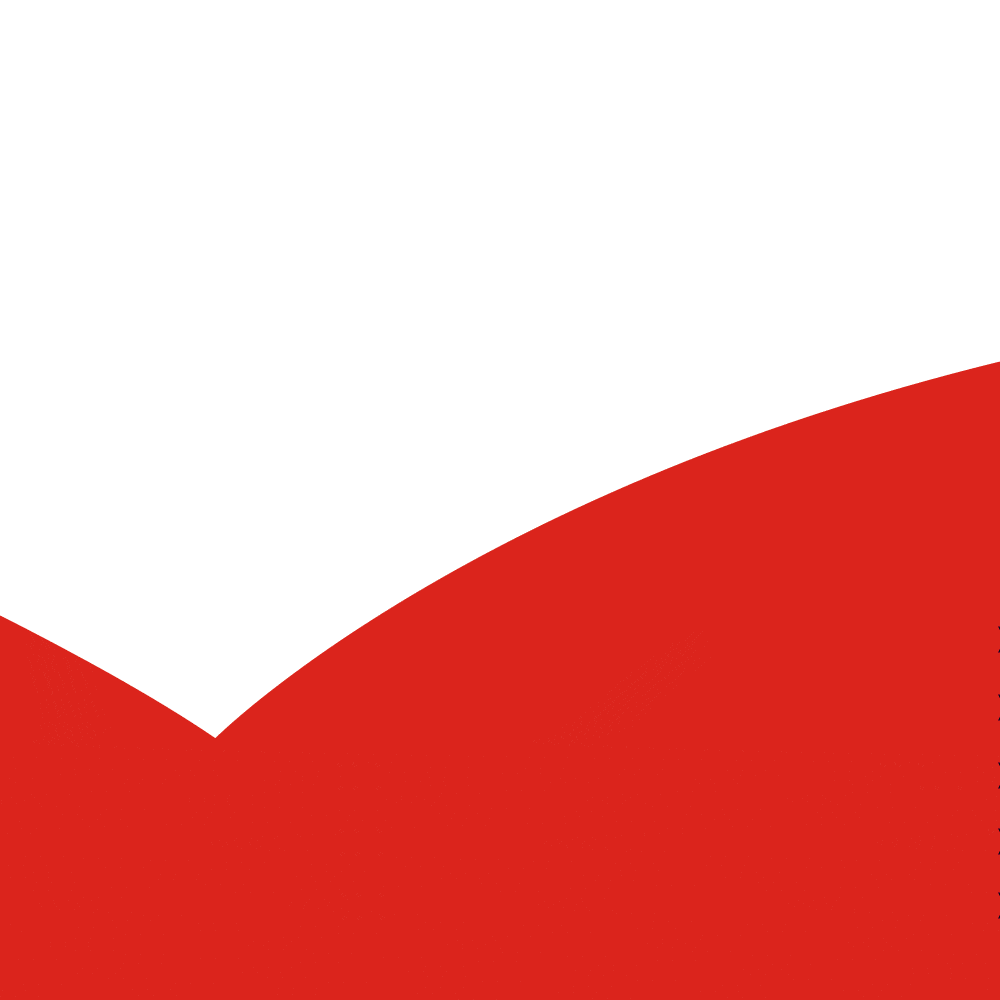 Moving abroad can be a daunting task, but with the help of our International Relocation Services in Pakistan, it becomes a smooth and hassle-free experience. From expert packing and transportation to navigating customs regulations, we handle every aspect of your international moving and shifting with precision and care. With our comprehensive services, professional team, and commitment to excellence, we are your trusted partner in making your move a success.
Contact us today to discuss your international moving needs and let us take care of the logistics while you focus on the exciting journey ahead. Trust the best international moving company in Pakistan to make your move abroad a seamless and stress-free experience.
Frequently Asked Questions (FAQs) - International Moving Company in Pakistan:
How long does an international move typically take?
The duration of an international move depends on various factors such as the destination, shipping method, customs clearance procedures, and the volume of your belongings.
Generally, it can take anywhere from a few weeks to a couple of months. Our team will provide you with a timeframe based on the specifics of your move.
How do I choose the best international moving company for my relocation?
When selecting an international moving company, consider factors such as experience in handling international moves, a wide range of services, a trusted network of partners, competitive pricing, and positive customer reviews.
Our International Moving Services in Pakistan ticks all these boxes, making us an ideal choice for your relocation needs.
Can you assist with customs clearance at the destination country?
Absolutely. Our team is well-versed in customs clearance procedures and will handle all the necessary paperwork and processes at the destination country.
We ensure compliance with international regulations, making your customs clearance a smooth and efficient process.
Can I track the progress of my international shipment?
Yes, we provide tracking services that allow you to monitor the progress and location of your shipment in real-time.
You can stay informed about the status of your belongings throughout the entire moving process.